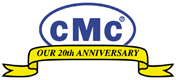 KEHO designs and manufactures Pressure Cure Dry products for Custom Marketing Company. Designed for today's demanding farming applications, these products use leading-edge technology and are backed by our friendly, responsive customer service.
KEHO Air Pumps, manufactured specifically for Custom Marketing, excel in the hight static pressure ranges required by Pressure Cure Drying to move greater volumes of air flow through the grain mass. This performance ability, along with the KEHO's industry-leading warranty, set the company's products apart from any other system.
KEHO and Custom Marketing are committed to "Balance and Performance by Design" technology. This is evident in the specially designed precision air foil blades of the Air Pump impellar. We individually weigh each precisioin aluminum extruded air foil blade.
The Blades aare then assembled onto the quarter-inch-thick aluminum wheel plates. This resulting well-balanced impeller contributes to an extremely long bearing life. Other companies use a welded sheet metal fan wheel originally designed for industrial air ducting applications. Where these fans' pressure curves drop off, the KEHO Air Pump is still moving high volumes at peak efficiencies. Due to our precision balancing, KEHO fans last many years longer.
super clone watches
KEHO also uses the latest programmable controlled rollforming equipment designed and built in-house to produce "No-Fines" steel flooring and duct systems. Double opening louver perforations in these systems decrease kernel blockage, permit much greater air flow, and provide increased structural integrity than do round hole and other types of perforations.